4 Must-Have Mustard Recipes For Your Phase 2 Weight Loss
[Want to get straight to the recipes? Click here!]
The condiment we know as mustard is most commonly made from seeds of the yellow or white mustard plant, known as Brassica alba, though black or brown mustard seeds are also used for certain mustard varieties. These seeds are then ground into mustard powder and combined with other ingredients, which often include vinegar,
salt
, and
lemon
.
This mixture is a popular one, which accounts for the fact that mustard is actually the second most used spice in the US (after only peppercorns). Yet though the first thing you think of when you hear "mustard" may be hot dogs and barbecues, mustard itself isn't half bad for you!
First of all, even most commercial brands of plain mustard may contain as few as zero calories, with even the heftier brands generally coming in at five or ten. Mustard seeds have also been used for medicinal purposes since its use by physicians in ancient Rome and Greece, and this is one case where our intuitive early logic may have been spot on.
Mustard actually belongs to the same family as
broccoli
and
cabbage
, meaning that it likewise contains
glucosinolates
, an
antioxidant
which the body can break down into isothiocyanates. These isothiocyanates can then help fight
inflammation and oxidative stress
, and may even work to
fight cancer
. For instance, mustard seed supplementation was
found
to reduce the incidence of colon cancer in mice!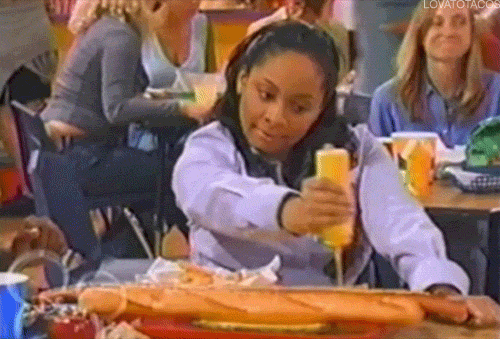 Mustard seeds also contain a ton of nutrients, including
omega-3 fatty acids,
calcium,
fiber
, iron, manganese, magnesium, niacin, phosphorus, protein, and zinc! Unfortunately, you'll probably be consuming mustard in such small amounts that it's no replacement for an overall healthy diet, but it can certainly give your meal a tasty boost!Many have also found that consuming mustard reduces their muscle cramps, an effect probably due to its high concentration of
electrolytes
. Inhaling mustard vapors or gargling with mustard tea can also help fight congestion and breathing problems, and one mouse study has indicated that mustard can help relieve symptoms of allergic
contact dermatitis
. Rat studies have also shown that mustard may be able to
lower
cholesterol
.You should, however, be aware that mustard is a goitgrogen, meaning that it may interfere with thyroid function, so you may want to avoid it if you already have thyroid problems and you should probably refrain from consuming it in large amounts. Mustard also contains the
anti-nutrient
oxalate, which can cause kidney stones and interfere with calcium absorption.For most people, though, a little mustard may be a quick and easy way to boost their weight loss! Studies have found that it may temporarily increase your
metabolic rate
by up to
25 percent
, and its strong flavor means that it may also help your feel satisfied after eating less.However, that's only if you mix your mustard seeds with healthy ingredients rather than settling for a lackluster commercial version that contains ingredients that may impede your progress. Grey Poupon Dijon mustard, for instance, contains
sugar
, as well as the preservatives citric and tartaric acid.Our mustard also only has 13 grams of
sodium
in comparison to typical brands, which tend to range from 50 to over 100. It also adds in healthy ingredients like garlic,
onion
, and
horseradish
that give it an even greater health and
metabolism
boost!
Additionally, commercial mustard brands almost all use white vinegar, which is made from lackluster
grains
, while our version uses nutrient-packed
apple cider vinegar
instead.Your homemade mustard will also be fresher than anything store-bought and likely have a stronger, more complex flavor. As long as they are permitted on your phase of the
123Diet
, you should also feel free to add or subtract ingredients to your taste until you find a version that's just spicy enough for you! For example, some mustard recipes include the super spice turmeric, which is omitted in our first recipe. Since many other
spices
also have substantial heath and weight-loss benefits, the more the merrier!Flavored mustards like honey mustard tend to be far higher in fat than plain mustard is and to contain even more problematic additives like
corn syrup
, with even fat-free versions clocking in at around 50 calories per serving and full-fat versions veering as high as 120.Making your own honey mustard with actual
honey
may be a good solution once you're off the 123Diet, but in the meantime you can get the same sweetness the low-calorie way from
stevia
in the recipes below. Any mustard dressing is also likely to be loaded with unnecessary fat and calories, so we're giving you not one but two potential substitutes. First, there's our Sweet and Spicy Mustard Dressing, and if you prefer your mustard on the simpler side, our recipe for Tangy Lemon Mustard Dressing may be more your style. Another idea is to use your daily dairy allowance and mix mustard powder with one tablespoon sour cream or
yogurt
.We've also included a Sweet Mustard Chicken recipe if you want an idea for a mustardy meal, and if you're more in a seafood sort of mood, you can check out this recipe for
spicy mustard shrimp
!