Spice Up Your Phase 2 Recipes With These Three Healthy Sauce Swaps
[If you can't wait to get saucy, you can skip straight to the recipes!]
Though spices can be an easy and low-calorie way to add flavor to a healthy meal, sometimes, they just aren't enough. Yet that's no excuse to abandon your diet; it may just be time to get saucy!
However, even a relatively healthy meal could get ruined quickly if you choose the wrong sauce. Processed versions of barbecue sauce, horseradish sauce, and teriyaki sauce all tend to be on the unhealthy side, so we've come up with some great-tasting and better-for-you recipes for them so you can enjoy the flavor you love without breaking the calorie bank!
The first sauce on our menu is barbecue sauce, which seems to have originated in the American colonies during the 17th century and has remained ubiquitous in Southern cooking ever since. It is usually made of some combination of tomato paste, vinegar, spices, and sweeteners.
Unfortunately, conventional barbecue sauce can contain as many as 100 calories in only two tablespoons, as well as up to 17 grams of sugar. In the popular
Kraft
version,
high fructose corn syrup
is the first ingredient listed, and sickeningly sweet molasses isn't far behind.
Other artificial ingredients like potassium sorbate, sodium benzoate, and caramel coloring are commonly used in barbecue sauce as well. Some white, mayonnaise-based sauces can also sometimes be called "barbecue" sauce, and these variations could be even fattier!
Our version of barbecue sauce keeps the tomato paste, but we replace the unhealthy stuff with flavorful and fat-burning ingredients like apple cider vinegar, lemon juice, and cayenne pepper. Plus, you'll still get to enjoy barbecue sauce's signature sweetness thanks to a boost of healthy stevia!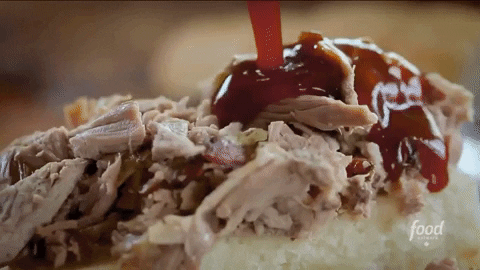 Next, we have horseradish sauce. Surprisingly, horseradish is classified as a cruciferous vegetable, like broccoli and kale, rather than as an herb. It is perhaps most known for its pungent, spicy taste, and, in its unadulterated form, it's actually quite healthy.
Horseradish contains only seven calories per tablespoon and quite a few micro-nutrients, though it is also usually eaten in such small amounts that their dietary impact is negligible.
Studies have also suggested that horseradish can have
anti-cancer
,
antioxidant
and
antibacterial effects
. Some people also find the burning sensation that occurs when they eat horseradish helpful in relieving their respiratory
symptoms
.
Unfortunately, horseradish is often served as prepared horseradish, which has usually been preserved in salt and sugar. Even worse is typical horseradish sauce, which typically contains high-calorie and unhealthy ingredients like mayonnaise and sour cream that totally drown out the vegetable's good qualities.
The good news is that we've made horseradish sauce healthy again by replacing the fatty, processed mayo with some wholesome beef broth and the heart-unhealthy sodium and sugar with immune boosting garlic and anti-inflammatory paprika!
Finally, we have our teriyaki sauce. The traditional Japanese version usually contains some combination of soy sauce, sake, mirin, honey, sugar, and ginger. Meanwhile, typical North American teriyaki sauce, which has a slightly different flavor profile, originated when Japanese newcomers to Hawaii started flavoring their teriyaki sauce with local ingredients like brown sugar and pineapple juice.
Though teriyaki can be relatively low-calorie compared to creamier sauces, almost all of those calories come from sugar, which you simply do not need gumming up your dinner! Ideally, the carbs in your teriyaki sauce meal should come primarily from fiber, which can minimize the meat's impact on your cholesterol levels.
Commercial teriyaki sauce also tends to be high in sodium, high fructose corn syrup, and the controversial additive monosodium glutamate, so it's best to enjoy our healthy version instead. This teriyaki sauce gets its natural sweetness from some self-squeezed orange juice and is packed with loads of delicious, metabolism-boosting spices!
Horseradish Marinade/Dipping Sauce
We've made horseradish sauce healthy again with this delicious recipe! Estimated nutritional value of 18 calories, .5 g fat, 0 mg cholesterol, 2.1 g carbohydrates, .5 g fiber, 1.6 g protein, and 1 g sugar.
Prep Time


5 minutes

Cook time


10 min

Yield


Makes 1-2 servings
Ingredients
¼ cup beef broth

1 teaspoon of horseradish or to taste

½ teaspoon garlic powder

¼ teaspoon paprika
Directions
Whisk the ingredients together and heat the sauce in a small saucepan. Pour into dipping bowl or use as a sauce or marinade and enjoy with beef dishes.
Recipe provided by Emma Moroni
Barbeque Sauce
You can now throw a barbecue without worrying about your waistline thanks to this healthy recipe! Estimated nutritional value of 64 calories .5 g fat, 0 mg cholesterol, 12.5 g carbohydrates, 2.3 g fiber, 2.7 g protein, and 6.8 g sugar.
Prep Time


10 minutes

Cook time


5 minutes

Yield


Makes 2 servings (1 vegetable each)
Ingredients
3 ounces tomato paste

¼ cup apple cider vinegar

3 tablespoons lemon juice

1 tablespoon hot sauce

1 tablespoon minced onion

3 cloves garlic crushed and minced

¼ teaspoon chili powder

Liquid smoke hickory flavoring to taste

½ teaspoon Worcestershire sauce

½ teaspoon garlic powder

½ teaspoon onion powder

1 teaspoon chopped parsley

Stevia to taste

Cayenne pepper to taste

Salt and pepper to taste

Water as needed to achieve desired consistency
Directions
In a small saucepan, combine all ingredients. Mix well and bring to a boil. Reduce heat and simmer for at least 5 minutes adding a little water to achieve desired consistency and to make sure it doesn't burn. Use as a barbeque sauce for chicken or beef. Remember not to use with different colored vegetables (besides onions) during phase 2!
Recipe provided by Emma Moroni
Teriyaki Sauce
Enjoy a delicious Asian-inspired meal sans all the sugar and sodium thanks to this healthy teriyaki sauce recipe! Estimated nutritional value will vary with protein choice.
Prep Time


10 minutes

Cook time


20 minutes

Yield


Makes 1-2 servings
Ingredients
½ cup beef or chicken broth (Depending on your protein choice)

¼ cup Bragg's liquid aminos

2 tablespoons apple cider vinegar

Orange juice (Juice from 3 segments)

¼ cup lemon juice

1 tablespoon finely minced onion

1 teaspoon garlic powder

1 teaspoon onion powder

½ teaspoon powdered ginger or grated fresh ginger

1 clove finely minced garlic

Lemon and/or orange zest to taste

Stevia to taste
Directions
Combine all ingredients in a small saucepan and bring to a boil. Reduce heat and simmer for 20 minutes or until liquid is reduced. The longer you simmer the richer the flavors. As the liquid reduces, deglaze the pan with a little water or broth to intensify the flavors. Enjoy as a glaze or sauce with chicken or beef for an early lunch during phase 2, or simply leave out the orange if you plan on enjoying it later on in the day!
Recipe provided by Emma Moroni