Three Healthy And Delicious Phase 2 Cake Recipes
[Just want to get baking? Skip straight to the recipes!]
It's understandable that you've been missing cake since embarking on the 123Diet. After all, humans started making them more or less as soon as they discovered flour!
The word cake comes from the Viking word "kaka," and was initially used to describe certain types of bread as well as sweeter "cakes" beginning in the 13th century. These very early cakes were usually sweetened with honey and often contained nuts and dried fruit.
Cake began to become more modern in  Europe in the 17th century, when molds and ingredients like refined sugar became more available and ovens became more reliable. This is also when the first "icing" emerged—it was actually a hard and glossy covering that was first boiled and then poured over the cake before both were returned to oven!
In the 19th century, buttercream frosting, baking soda, and extra refined white flour appeared on the scene, and cakes as we know them today were cemented. Typical ingredients include refined flour, some form of shortening, sugar, eggs, milk, leavening agents, and flavoring.
We still use cake to celebrate weddings, birthdays, retirements, holidays, and near any other special occasion one can think of. Unfortunately, we now know how bad refined flour and refined sugar are for us, so cake's all important place in our diet and our culture could use some serious rethinking.
The most modest cakes have about 200 calories per slice, but it's not unusual to run into varieties with far more. For example, most pieces of cheesecake served by the Cheesecake Factory contain more than 1,000 calories, with the worst offender, their Oreo Dream Extreme cake, tipping the scales at 1,630!
Luckily, you don't need to break your diet to get a taste of cake, because the amazingly inventive members of our support group have come up with some marvelous 123Diet-safe cake recipes! If you're a baker who's been missing the craft of cake-making since embarking on a healthy lifestyle, these recipes are your chance to get back in the game!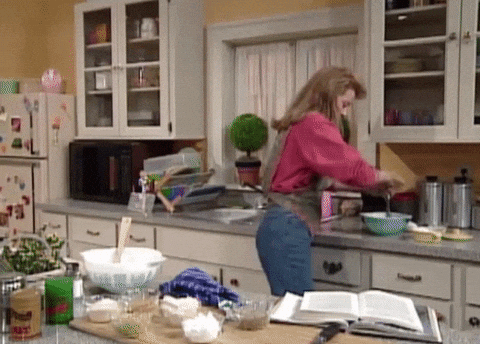 Now, however, you'll be using healthy chickpea flour instead of refined white flour, stevia and nativia instead of sugar, and metabolism-boosting ingredients like coffee and lemon instead of calorie killers like chocolate and nuts.
Since chickpea flour is considered a protein on the 123Diet and latter two of these recipes also contain protein-packed eggs, be aware that these cakes do count towards your daily protein allowance, with the gram equivalencies listed below.
However, as even the heftiest of these recipes provides only 50g of protein and there are no rules about protein mixing on the 123Diet, you could easily have a full meal of veggies and whichever savory protein you like and still have room for this sweet extra.
You'll also use up your dairy allowance for the day if you choose the 123Diet Coffee Cake or the Round Lemon Cake With Lemon Buttercream, though you could always simply leave off the topping if you're avoiding dairy or saving your spoonful for something else. Luckily, our lemon chiffon cake has the benefit of being entirely dairy free!
Finally, you should also know that our recipe for mini-lemon cheesecakes is a whole lot easier to prepare than these whisked wonders, so it may be a better choice if you've got a cake craving and a time crunch!
123Diet Coffee Cake
Enjoy this yummy coffee cake as part of your healthy 123Diet lunch or dinner! Estimated nutritional value of 76 calories, 6.7 fat, 77 mg cholesterol, .6g carbohydrate, 0g fiber, 3.2 g protein, .2 g sugar
Prep Time


15 minutes

Cook time


25 minutes

Yield


8 servings (30 g of protein allowance, 1 tbsp of dairy allowance)
Ingredients
90 gm chickpea flour

3 whole eggs

1/2 cup nativia

8 tbsp of block cream cheese at room temp (spreadable will be too soft)

1/2 tsp pure vanilla extract

2 tbsp coffee
Directions
Make up a strong coffee mix with 2 heaped tbsp coffee granules and 4 tbsp water. Add the Natvia to it and warm gently in a saucepan to dissolve coffee and Natvia. Leave to cool. Whisk egg whites until peaks are stiff and white. In a separate bowl, whisk yolks. Add vanilla, then whisk in half of coffee mixture. Gradually fold yolk mix into whites with a spatula then gently fold in sifted flour a bit at a time. Pour into a lined loaf tin. Bake in an 160c fan oven for about 25 mins or until a skewer comes out clean. Cool in the tin and then gently remove paper. For topping, whisk cream cheese thoroughly and add the remaining coffee mixture a bit at a time, scraping the bowl a couple of times until you get a soft but not runny texture that holds its shape. Spread over the cake and cut into 8 bars. Store in an airtight container in the fridge and remove about 15 mins before you want to eat.
Recipe provided by 123Diet Official Phase 2 Recipes
Round Lemon Cakes With Lemon Buttercream
These creamy lemon cakes will fulfill all your dessert cravings the healthy way! Estimated nutritional value of 160 calories, 8.1 g fat, 21 mg cholesterol, 15.5 g carbohydrates, 3.7 g fiber, 7.4 g protein, and 1.2 g sugar.
Prep Time


15 minutes

Cook time


5 min

Yield


4 servings (25 g of protein allowance and 1 tbsp of dairy allowance each)
Ingredients
100 gms of lentil flour

5 tbsp of Natvia

Soda water to mix

2 tbsp lemon juice and the zest of a lemon.

2 tbsp homemade butter

2 tbsp cream cheese
Directions
CAKE: Mix flour and Natvia together, then add lemon juice and zest, reserving 1/2 tsp zest and 1 tsp juice for your cream. Mix to a pancake batter thickness with soda water by adding a little at a time. Divide into 4 cupcake cases that on a microwaveable plate. Microwave on high for 95 sec. CREAM: Mix 2 tbsp soft homemade butter with 2 tbsp cream cheese and add 1/2 tsp lemon zest, 1tsp lemon juice, and 1 tbsp of Natvia. Divide between the 4 cakes and add your 'wings'. You can add a quarter slice of candied lemon on top if you like which is just 1 slice of lemon and 1 tsp Natvia melted in a small pan and cooked for a few minutes until lemon peel softens. Take out and leave to cool and then pop on top of your cakes. We reccomend not reducing the amount of Natvia since the lemon is so sour.
Recipe provided by 123Diet Official Phase 2 Recipes
Lemon Chiffon Cake
This light and easy lemon chiffon cake will fulfill all your after-dinner needs! Estimated nutritional value of 86 calories, 4.4 g fat, 175 mg cholesterol, 5.5g carbohydrates, .9 g fiber, 5.9 g protein, and 1.1 g sugar.
Prep Time


15 minutes

Cook time


40 M

Yield


6 servings (50 g protein allowance each)
Ingredients
50 g chickpea flour

3 tbsp stevia, or more as desired

80 g hot water with 3 black tea bags

1 tsp Lemon juice, or more as desired

5 egg yolks

3 egg whites

1 g lime zest

1 g lime juice
Directions
Preheat oven 170 degrees with some water in the tray. Mix the chickpea flour with warm black tea. Mix 3 yolks in the chickpea flour mixture. Beat the egg whites with lemon juice and 2 tbsp stevia til the mixture is creamy. Fold the l yolk mixture gently into the white. Put the mixture into the rectangle tray. Bake in the oven for 40 minutes. For topping, mix 2 egg yolks with 1 tbsp stevia, lime zest, and lime juice. Whisk over the saucepan of hot water on low heat. Whisk til thickened. Refrigerate. Wait til the cake is cold. Slice the cake into 2 slices, put the yolk mixture into the middle and top.
Recipe provided by 123Diet Official Phase 2 Recipes